Delta Dental of Kansas COVID-19 Update For Our Members
Updated March 23, 2020
Our Customer Service team is available to you by phone at 1-800-234-3375 to answer any questions you may have. In addition, our comprehensive website, DeltaDentalKS.com/Member, is available 24 hours a day, 7 days a week to find information about your benefits and locate a dentist in your area. You can also access your benefits via the Delta Dental mobile app.
We encourage members with oral health needs to contact their dentist directly with any questions you may have about your specific situation.
Remember, oral health is an essential component of overall health. You can do a lot to prevent oral health problems while at home. Choose water for thirst, instead of sugary drinks, and keep up a regular routine of brushing and flossing.
WILL DENTAL OFFICES BE CLOSED OR OFFICE HOURS IMPACTED DUE TO COVID-19?
Maybe. We highly recommend you call your dental offices directly to verify amended location hours or possible closures. Visit DeltaDentalKS.com for 24-hour access to our list of Participating Dentists. If you have additional questions, please contact our customer service team at 1-800-234-3375.
WHAT IF I AM UNABLE TO VISIT A DENTIST AND EXPERIENCE A DENTAL EMERGENCY?
Please contact your current dental office to get advice on what steps to take in case of a dental emergency.
WHAT SERVICE OPTIONS DO I HAVE?
COVID-19 is making each of our lives more challenging, but we are committed to being here for you. You can access your Member Account by visiting DeltaDentalKS.com and logging in. Also our customer service staff are available to answer any questions you may have. Please contact them directly at 1-800-234-3375. They can direct you to a nearby in-network dentist, as well as help determine their potentially amended hours of operation.
It is important to stay safe, healthy, and informed on COVID-19. Here are recommendations from the CDC on how to protect yourself and others from the virus: https://www.cdc.gov/coronavirus/2019-ncov/prepare/prevention.html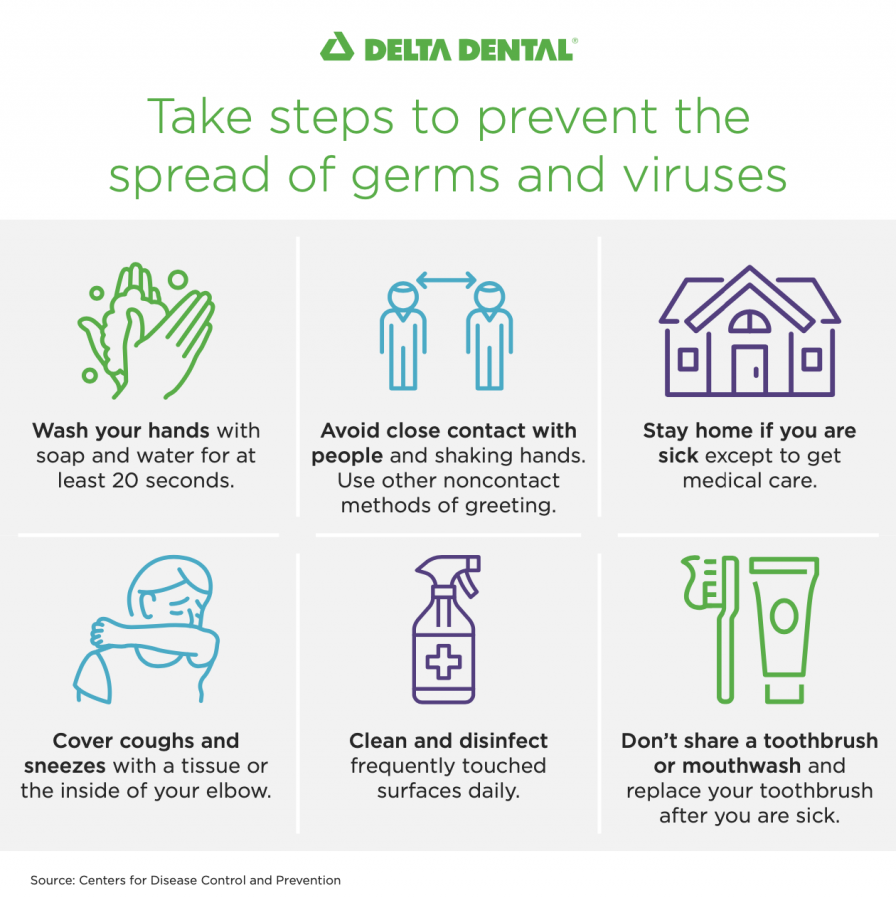 Please visit DeltaDentalKS.com/COVID-19 for periodic updates.