Join Our Team
View open positions at Delta Dental of Kansas and apply online.
Why Work for Delta Dental of Kansas?
Along with competitive wages and benefits, Delta Dental of Kansas offers:
Company Culture: At Delta Dental of Kansas (DDKS), we work hard to provide excellent service for our constituents. We also understand the importance of providing an engaging environment that fosters a sense of pride and camaraderie for our employees. Our Culture Committee provides multiple opportunities each month for employees to get involved in, with activities focused around the following topics:
Diversity, Equity, and Inclusion - We believe that diversity, equity and inclusion are critical to the success of our organization. We believe that when differences of perspective and circumstances are not only accepted but embraced in the workplace, employees will feel a sense of belonging. The Culture Committee provides resources, educational workshops, and volunteer opportunities across the community.
Health & Wellness - Delta Dental of Kansas is proud to be Healthy KC Workplace Certified! We strive to encourage habits of wellness, increase awareness of factors and resources contributing to overall physical and mental health, and inspire and empower individuals and teams to take responsibility for their own wellness. From weight loss challenges, to healthy cooking demonstrations, team walking contests and healthy choice challenges, we keep it motivating and fun.
Team Building - The Delta Dental Culture Committee provides multiple events and creative ways to help employees get to know each other and stay connected whether we are working remotely or in the office. In the past, we've hosted a virtual Spirit Week, held photo and cooking contests, played trivia, hosted virtual coffee socials, and organized a team-building scavenger hunt.
Location: The Delta Dental office is located at The Waterfront in Wichita, Kansas, a unique 180-acre mixed use development, which includes many restaurants and shops within walking distance. Enjoy views of the freshwater lakes from the office or take a break and go for a walk along the paths throughout the area.
Community Engagement: We are dedicated to giving back to the communities we serve, and we pass that spirit along to our employees through various volunteer opportunities and engaging fundraising campaigns.
Awards & Recognition: We are honored to share that Delta Dental of Kansas has been recognized nationally and locally as:
Named as one of the Healthiest 100 Workplaces in America in 2022 and as the top 2022 Healthiest Employer by the Kansas City Business Journal in our company size category
Named a Best Place to Work by the Wichita Business Journal in 2021 and 2022
Nationally selected as a Best Place to Work in insurance in 2021 and 2022
Company of the Year for insurance by the American Business Awards 2021 and 2022
Our Customer Service Center has been recognized as a Benchmark Portal Certified Center of Excellence and the top Contact Center by the North American Customer Centricty Awards in 2022
Nationally recognized for Achievement in Management by the American Business Awards in 2022
Nationally selected as Most Innovative Company of the Year by the American Business Awards in 2022
Received national Voice of the Customer award by Delta Dental Plans Association in 2022
Recognized as one of the Top Employers in the US for our "exemplary" Covid-19 response by the American Business Awards in 2021
Innovation Award by the Wichita Business Journal in 2021
AM Best "Excellent" Rating among over 16,000 insurances companies for business management, innovation, operating performance and risk management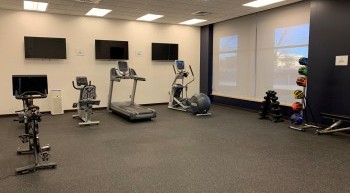 Our on-site fitness center includes a treadmill, elliptical, rowing machine, Peloton bicycle and free weights.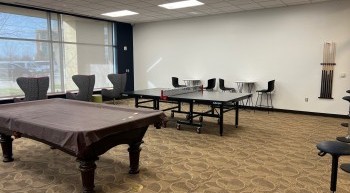 Our employee game room with pool table and ping pong.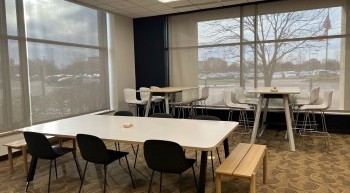 Tables for employees to enjoy their lunch or use as work stations.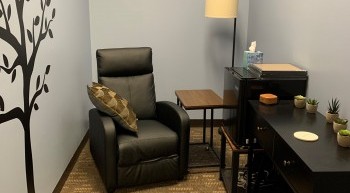 Our wellness room provides a quiet place for a quick stress-free break and for nursing mothers.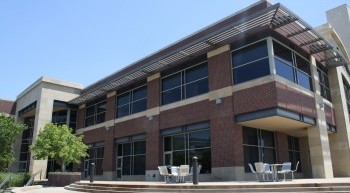 You can enjoy lunch by the lake on our outdoor patio or take a walk on the walking paths through the Waterfront area.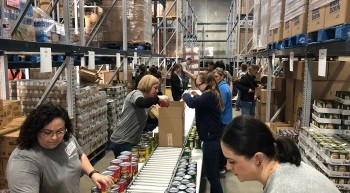 DDKS Staff volunteered for the Kansas Food Bank packing senior food boxes.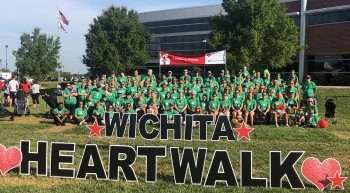 DDKS Staff and family participated in the Wichita Heart Walk.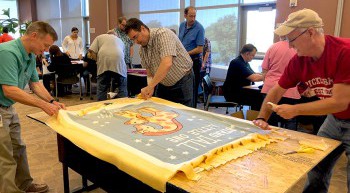 Staff making tie blankets for non-profits in our community.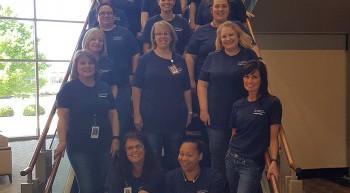 DDKS Staff participated in a step challenge. Teams walked enough steps to walk from Kansas to NYC.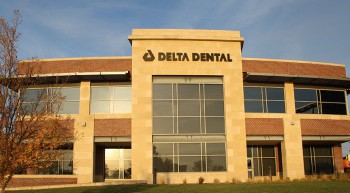 The back of our office building in autumn.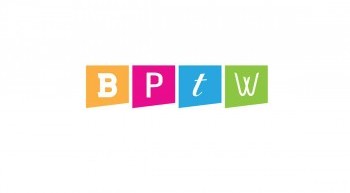 We are honored to be named a Best Place to Work by the Wichita Business Journal.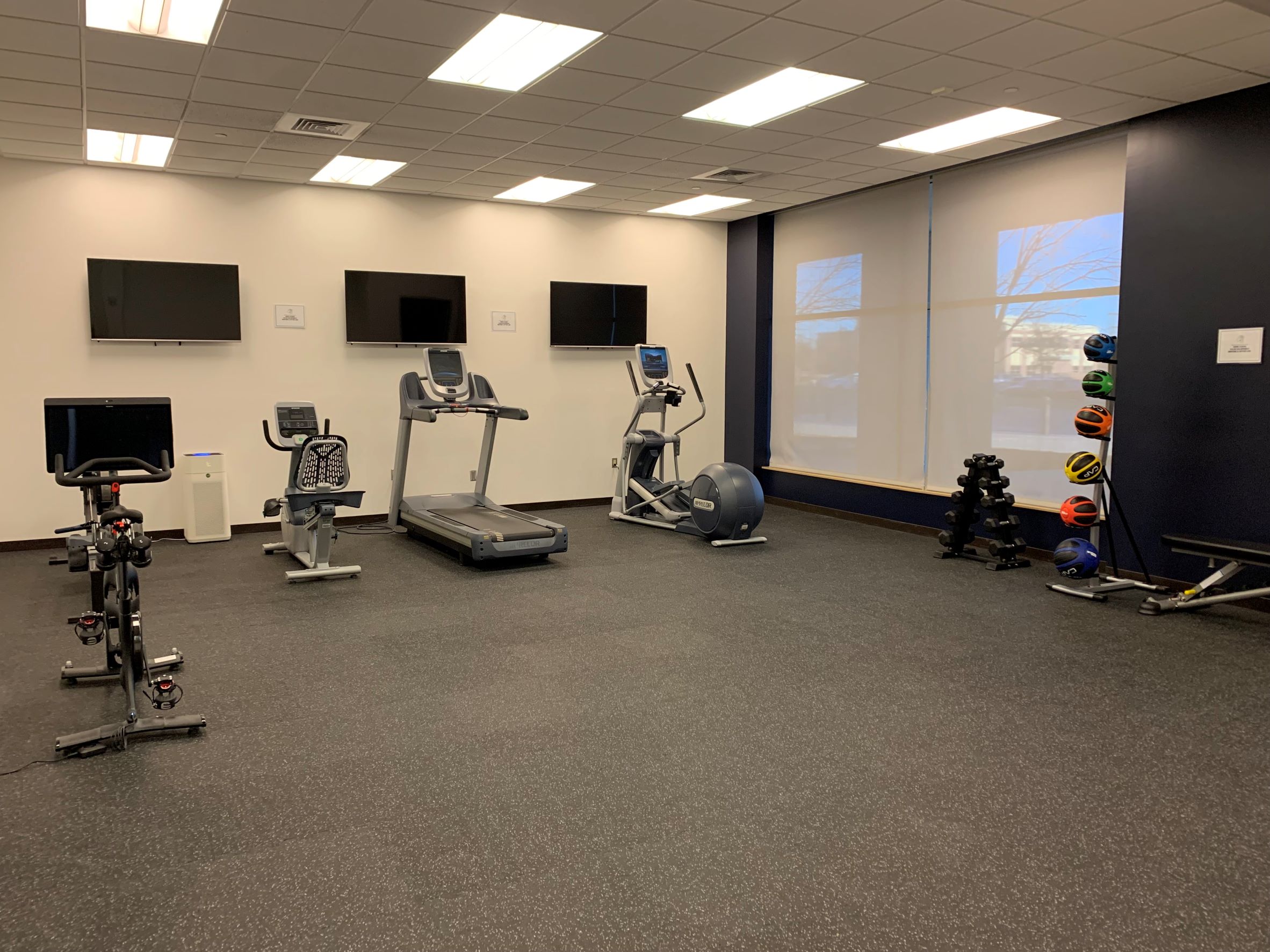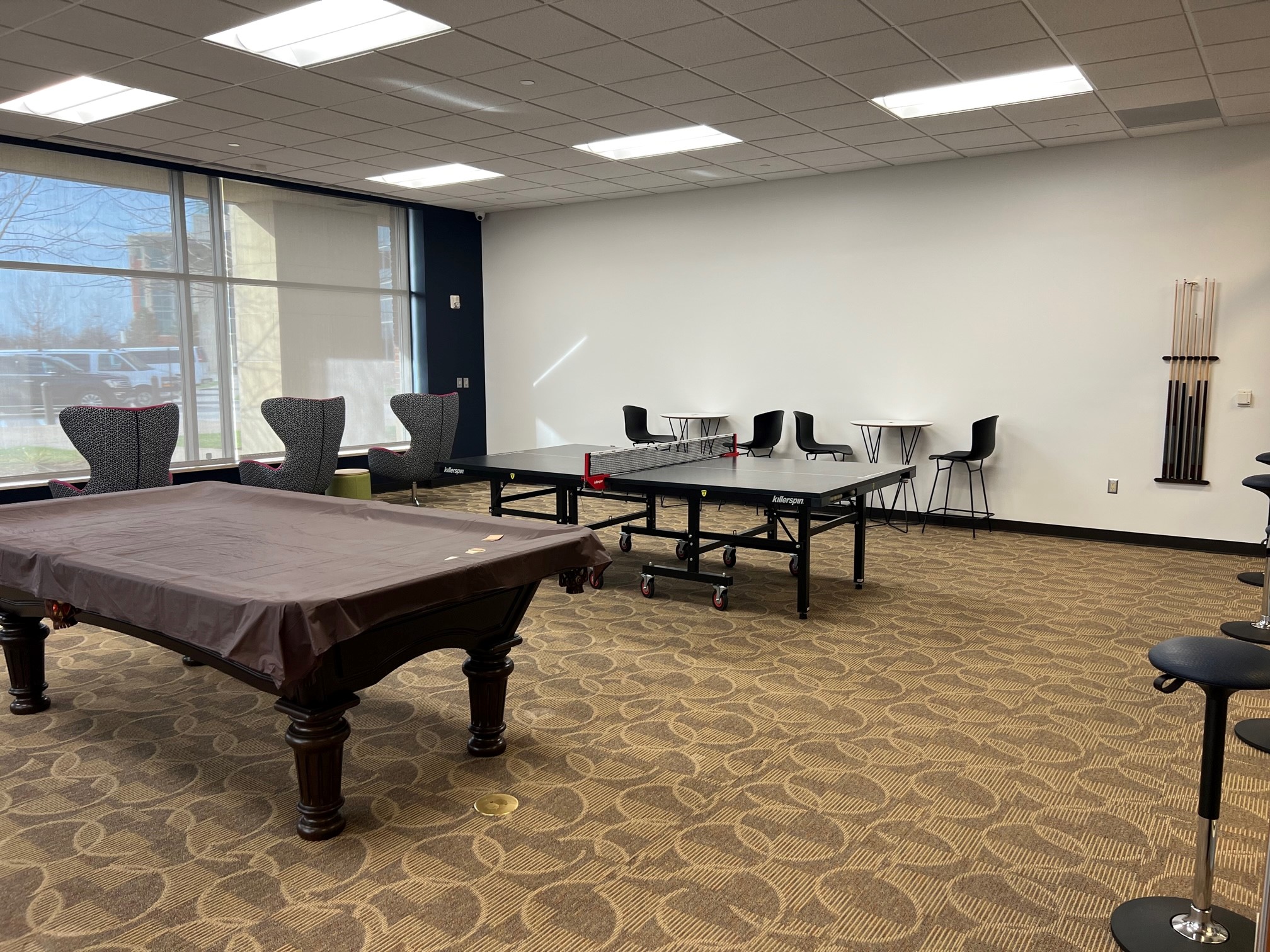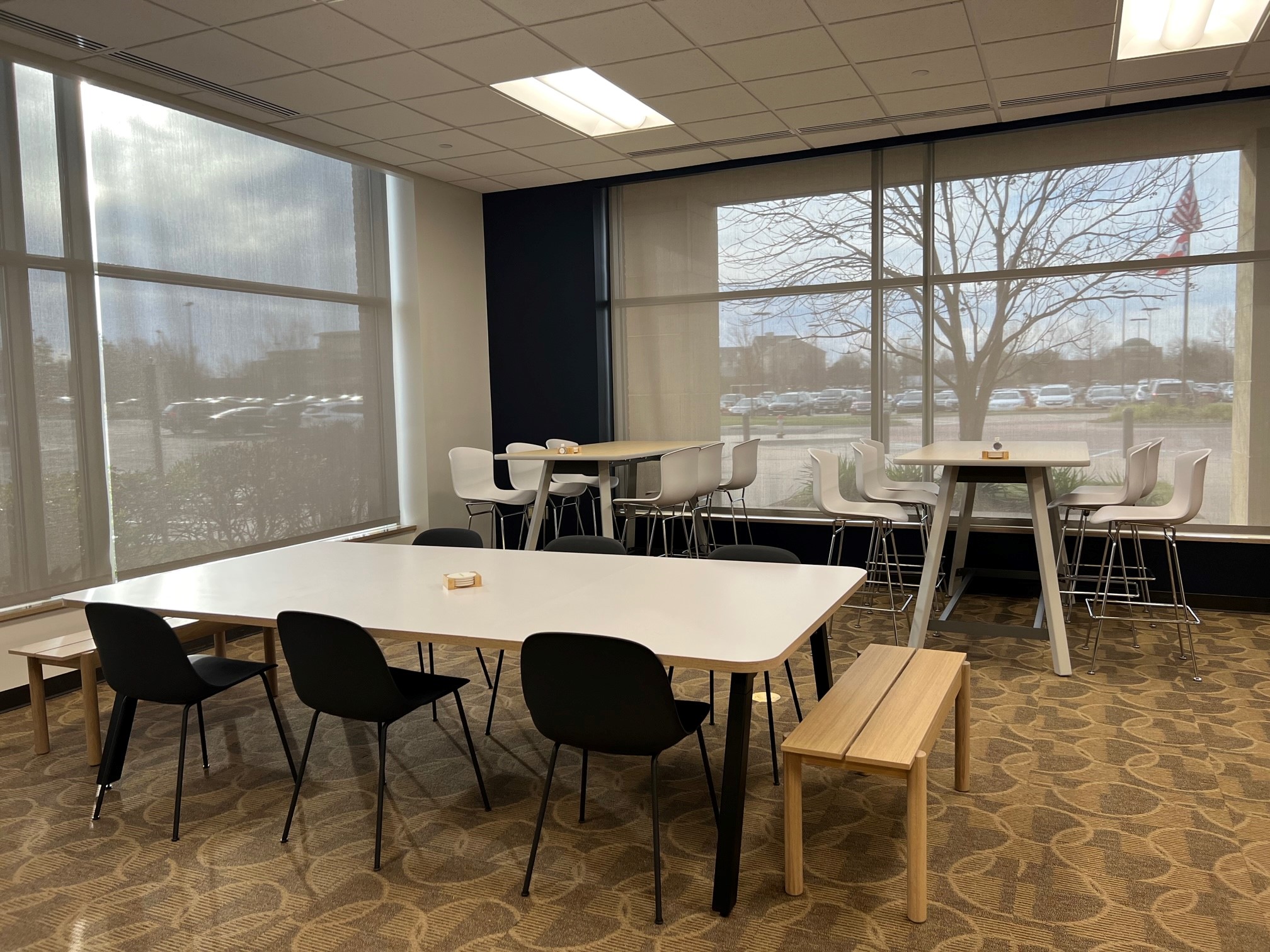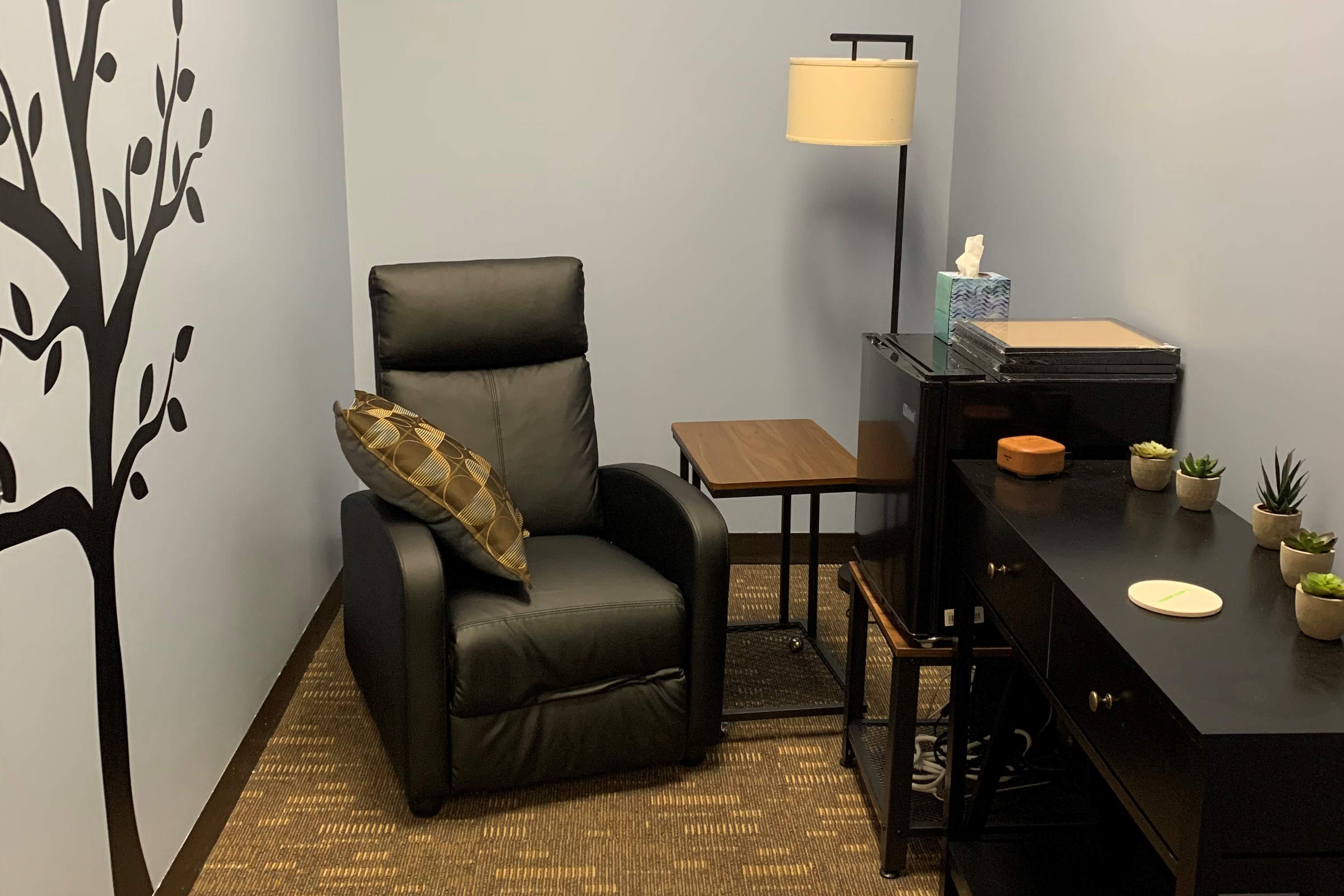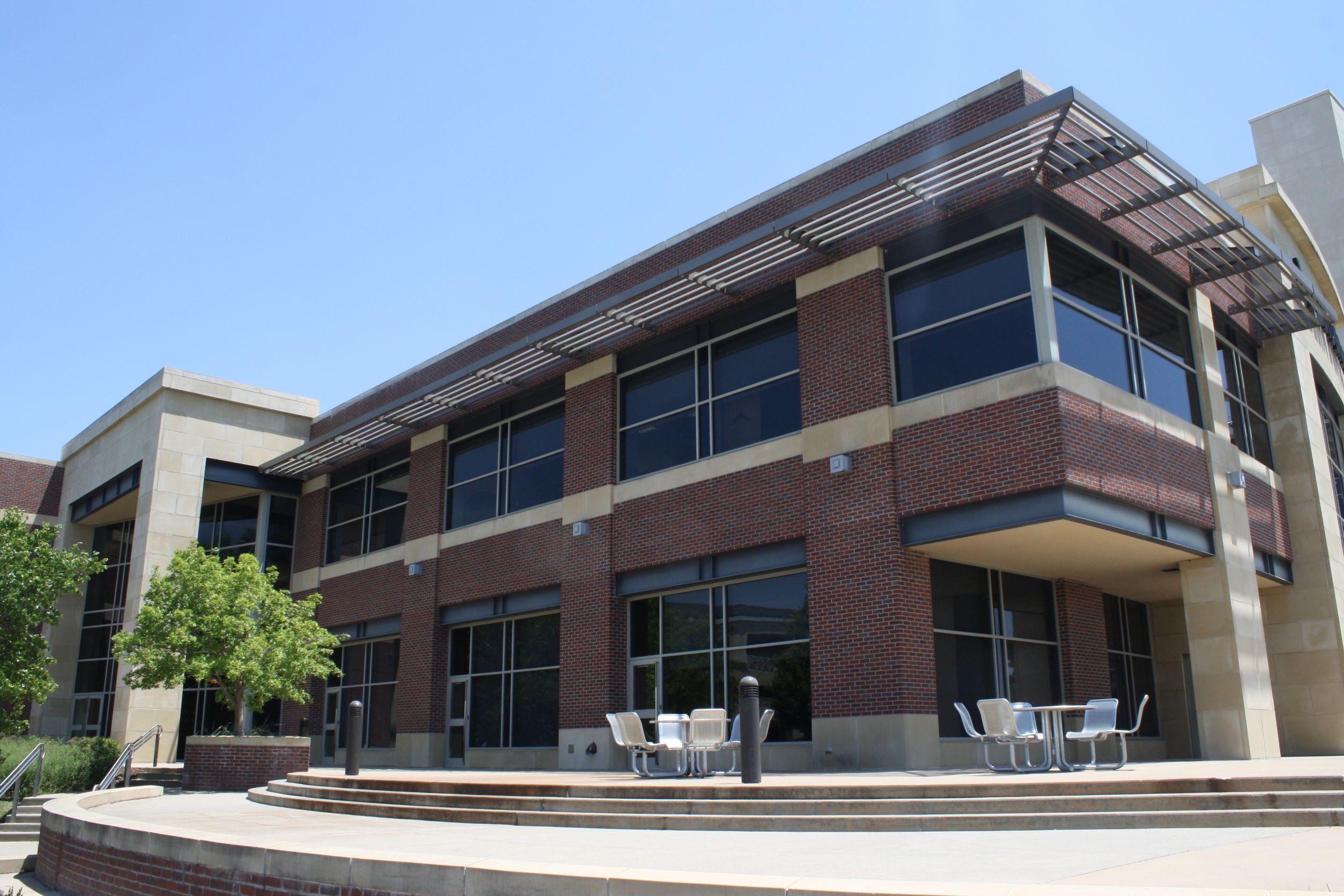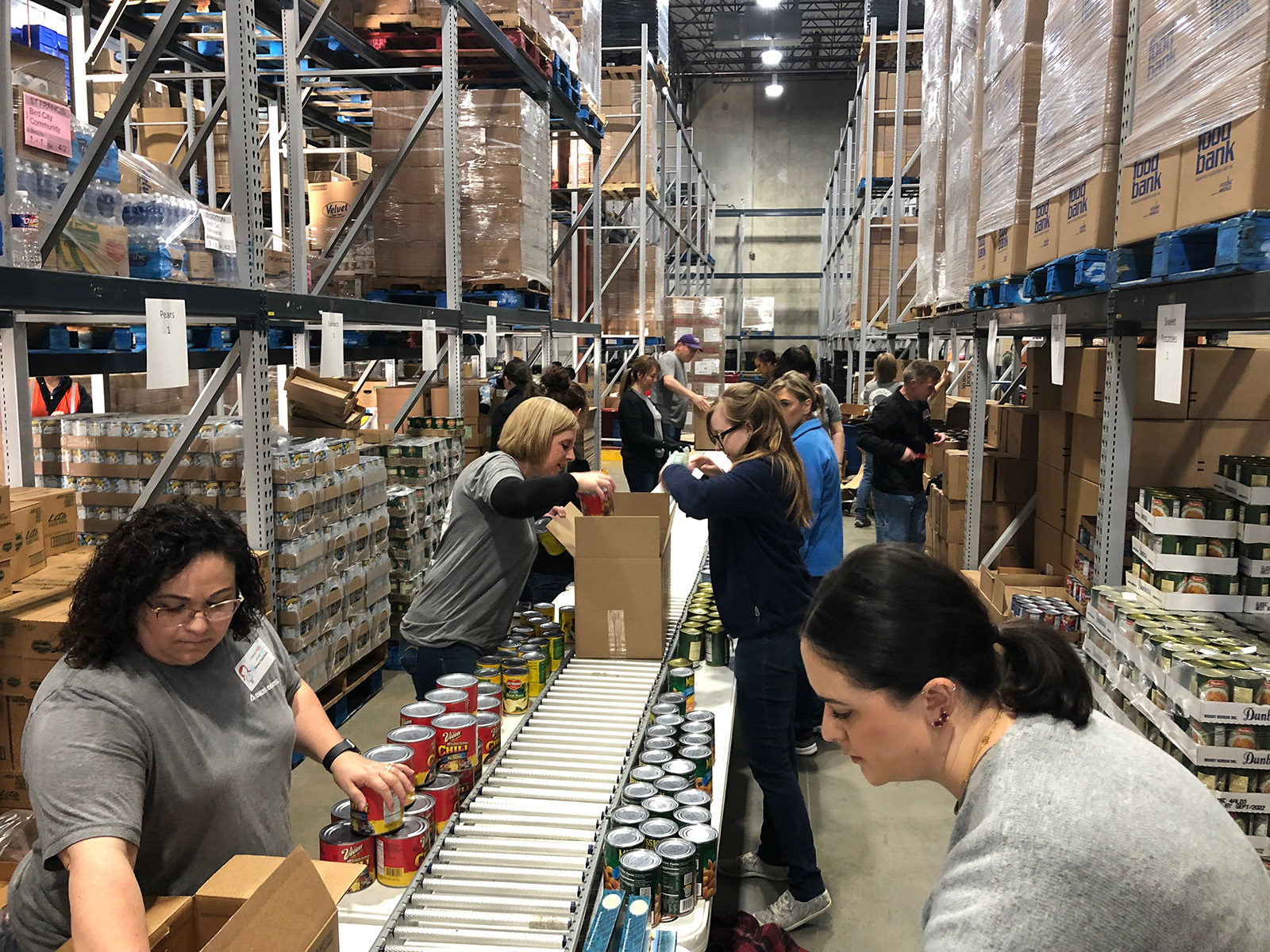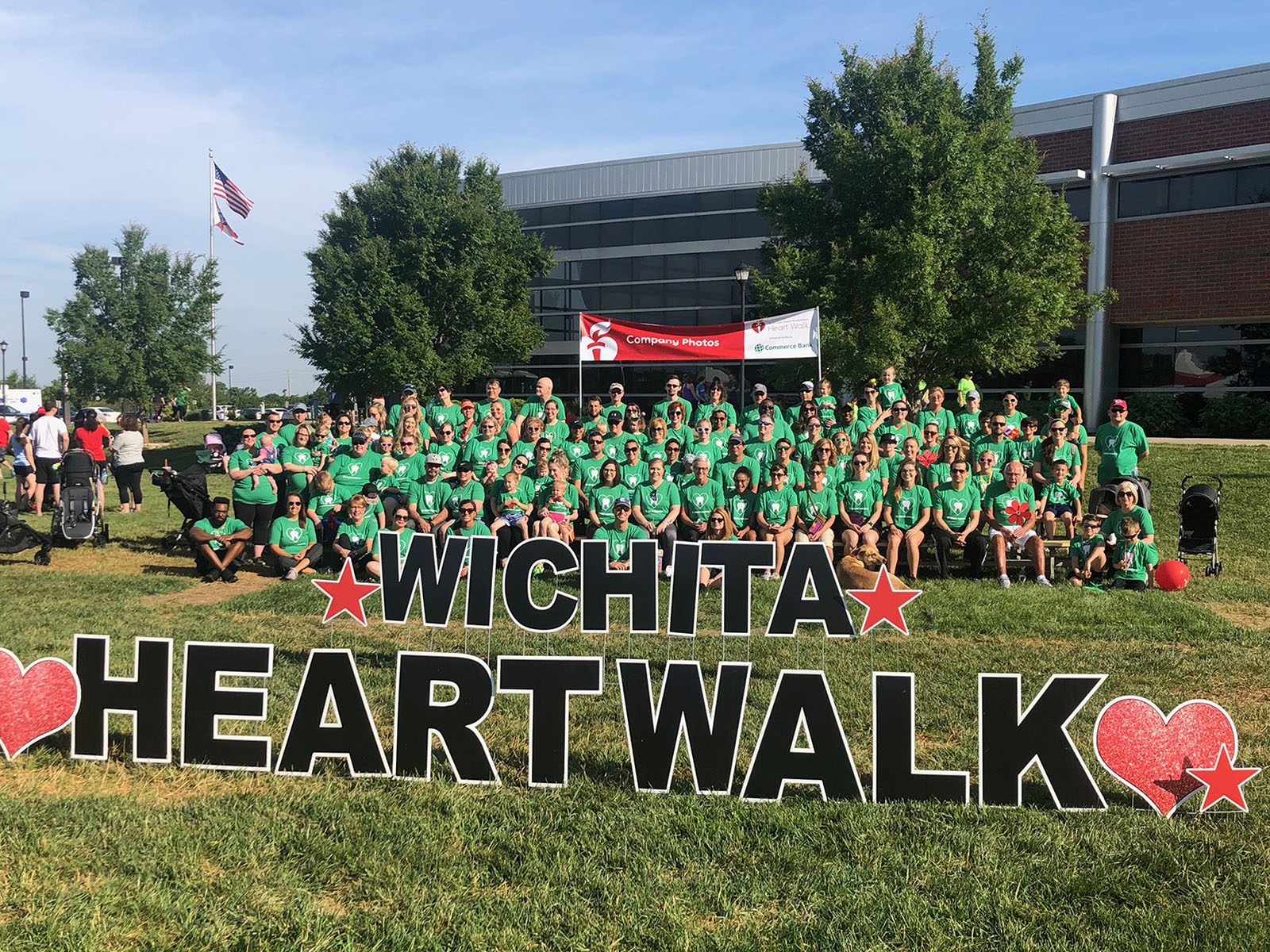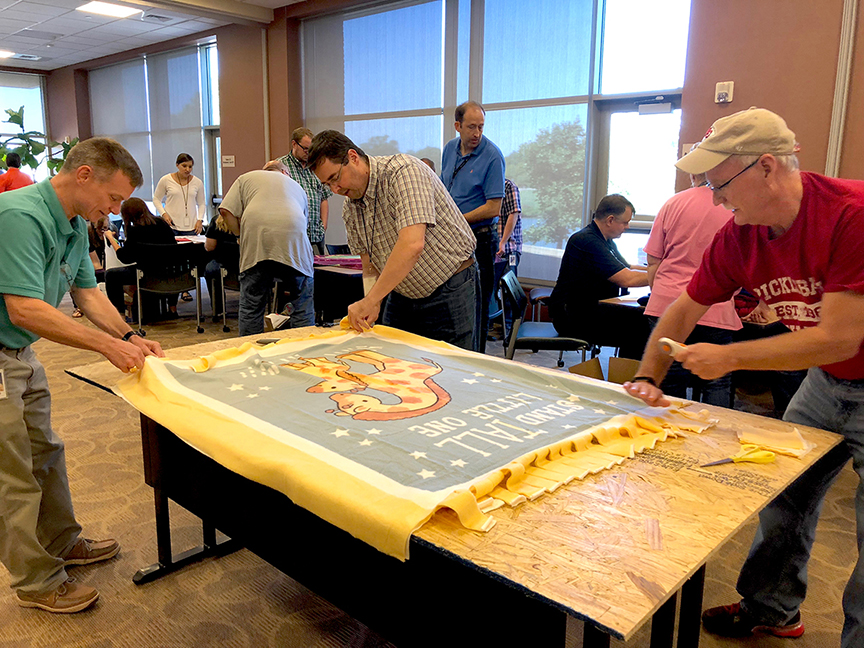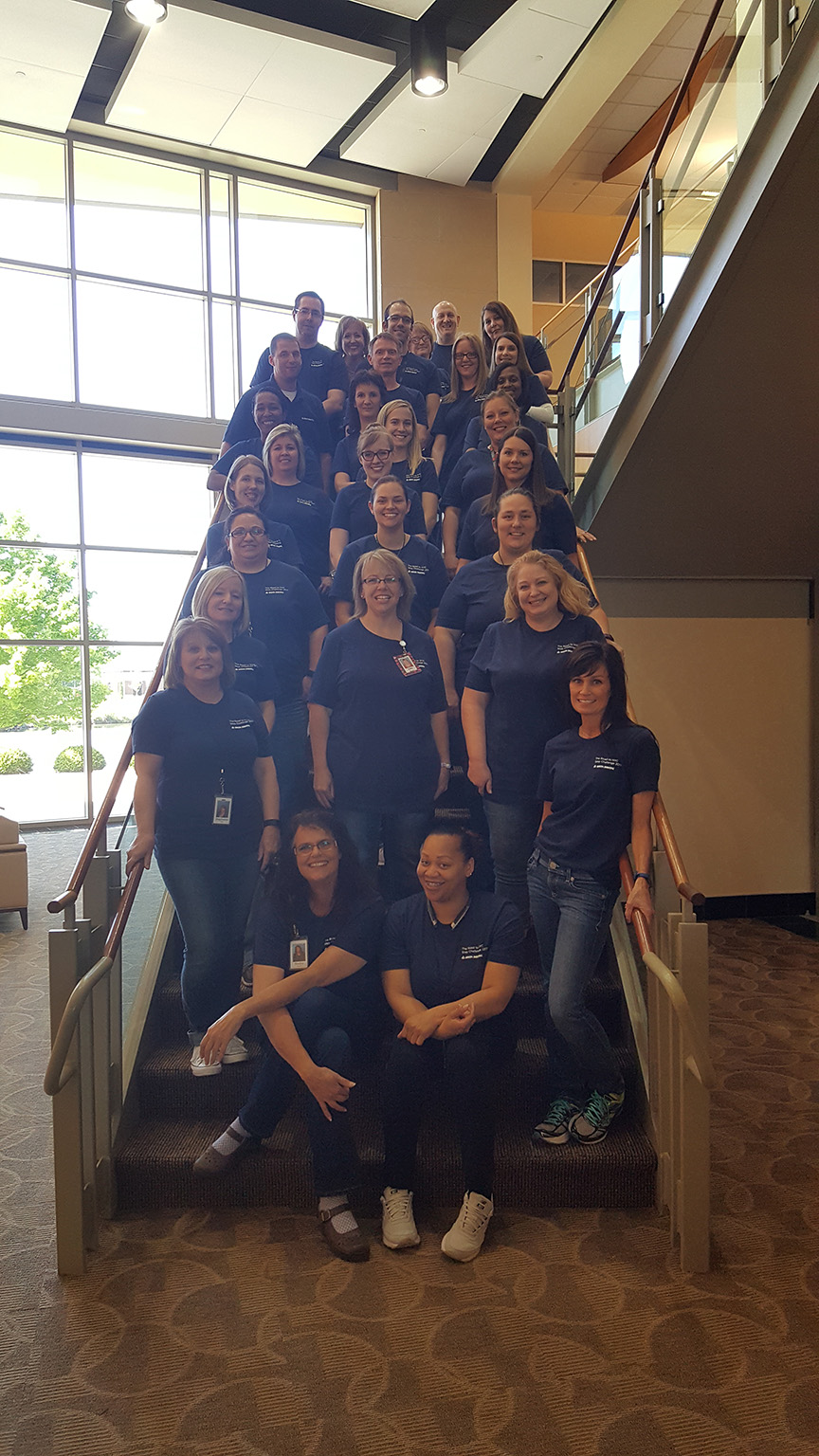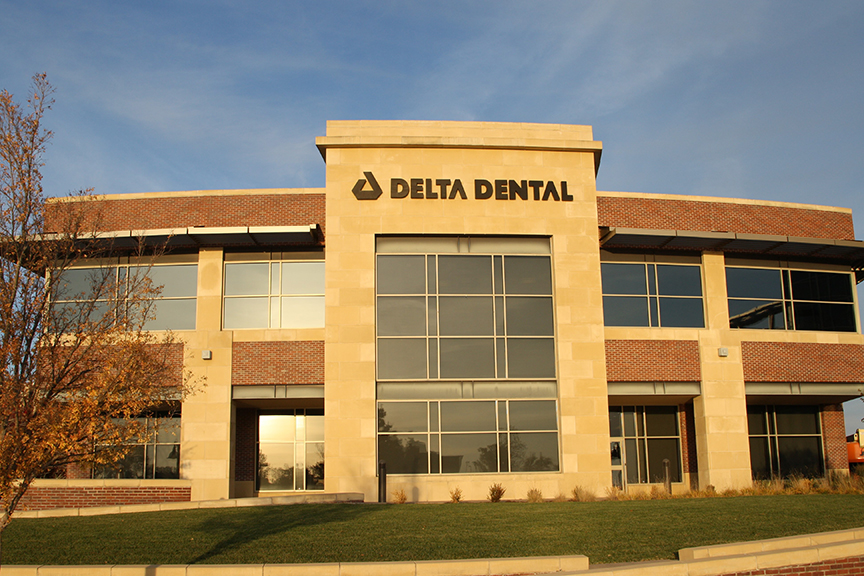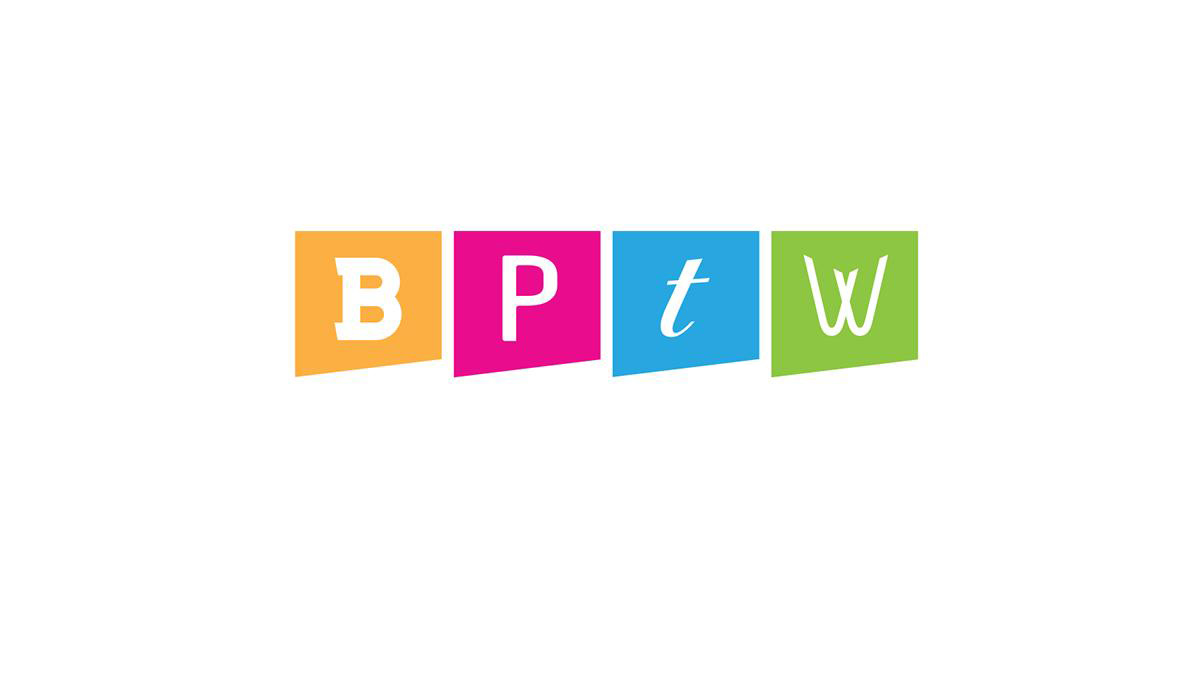 Employee Benefits
Delta Dental of Kansas offers a competitive benefits package.
For full-time employees:
Dental, vision and medical coverage
Paid holidays
Vacation, sick leave and personal leave
401K plan
Life insurance
Flexible spending account (FSA) / Health Savings Account (HSA)
On-site fitness center
A corporate fitness discount
Education assistance (tuition reimbursement)
An Employee Assistance Program
Long-term disability