Dental Health of Older Adults Infographic
Historically, tooth loss was simply part of getting old. Before dentists encouraged preventive care for our smiles, missing teeth were a common, almost expected aspect of aging. But today, we have more power to keep our natural teeth than ever before. Tooth loss has declined significantly since as recent as the 1970s. But, a few factors still cause this total tooth loss to impact 27.3 percent of older adults. Our dental health impacts how we smile, speak, talk, and can also affect our quality of life, so be sure you know how to maintain oral health on a daily basis.
If we have healthy oral hygiene habits and access to dentists throughout our lives, we're much more likely to have healthy teeth into old age. The dental health of older adults is largely dependent on habits not just in the past five or 10 years, but from a whole lifetime. Start healthy oral hygiene habits young for a natural smile that lasts well over 65.
So, how does Kansas stack up when it comes to the dental health of older adults? See our infographic below to find out: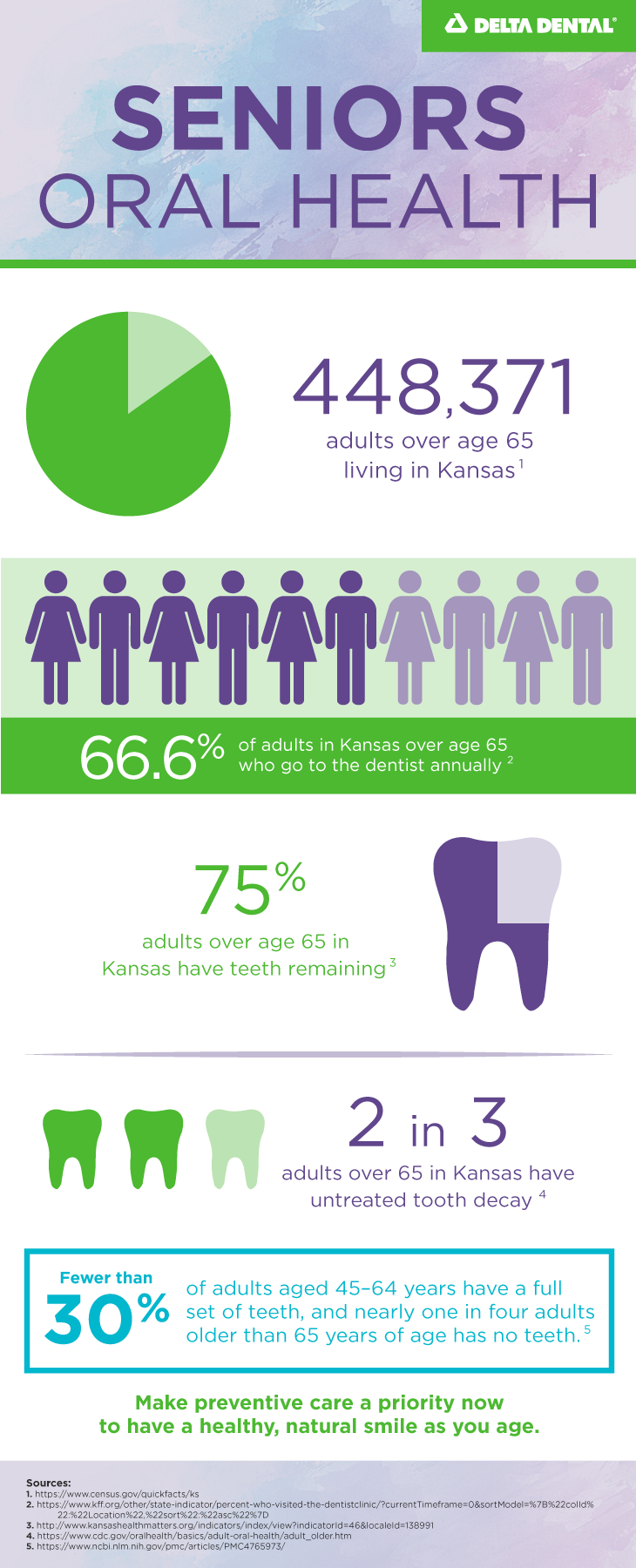 Want more on oral health in older adults? Check out: