Provider Innovation Spotlight: Member Account Redesign
Making benefits easier to understand for your patients
Delta Dental of Kansas' Innovation Lab is dedicated to ensuring we continue to offer our partners best-in-class solutions to improve service, dental benefits administration and long-term health outcomes. We recently completely re-designed the DDKS online Member Account to make benefits easier to understand for our members and to promote dental office visits.
From their member account, your patients have immediate access to:
Find in-network providers
Comprehensive, plain language view of their benefits
Dental cost estimator tied directly to their plan design
New features to encourage benefit usage, including tracking cleanings and preventive services
Print ID cards
Review claim status
Live chat with Customer Service
See the redesigned member account below!
(New Member Account homepage)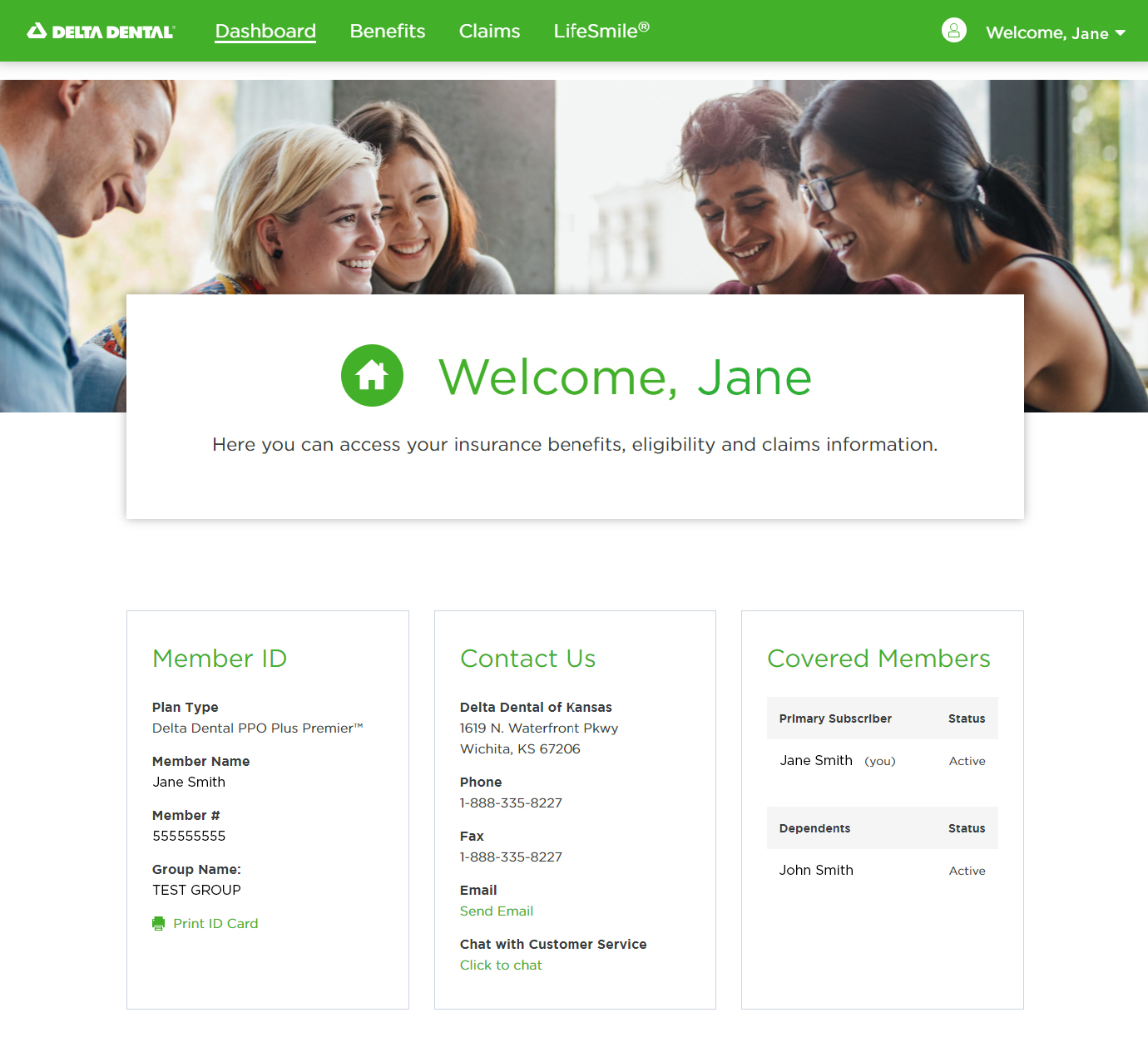 (Lifesmile Program to help your patients track their cleanings)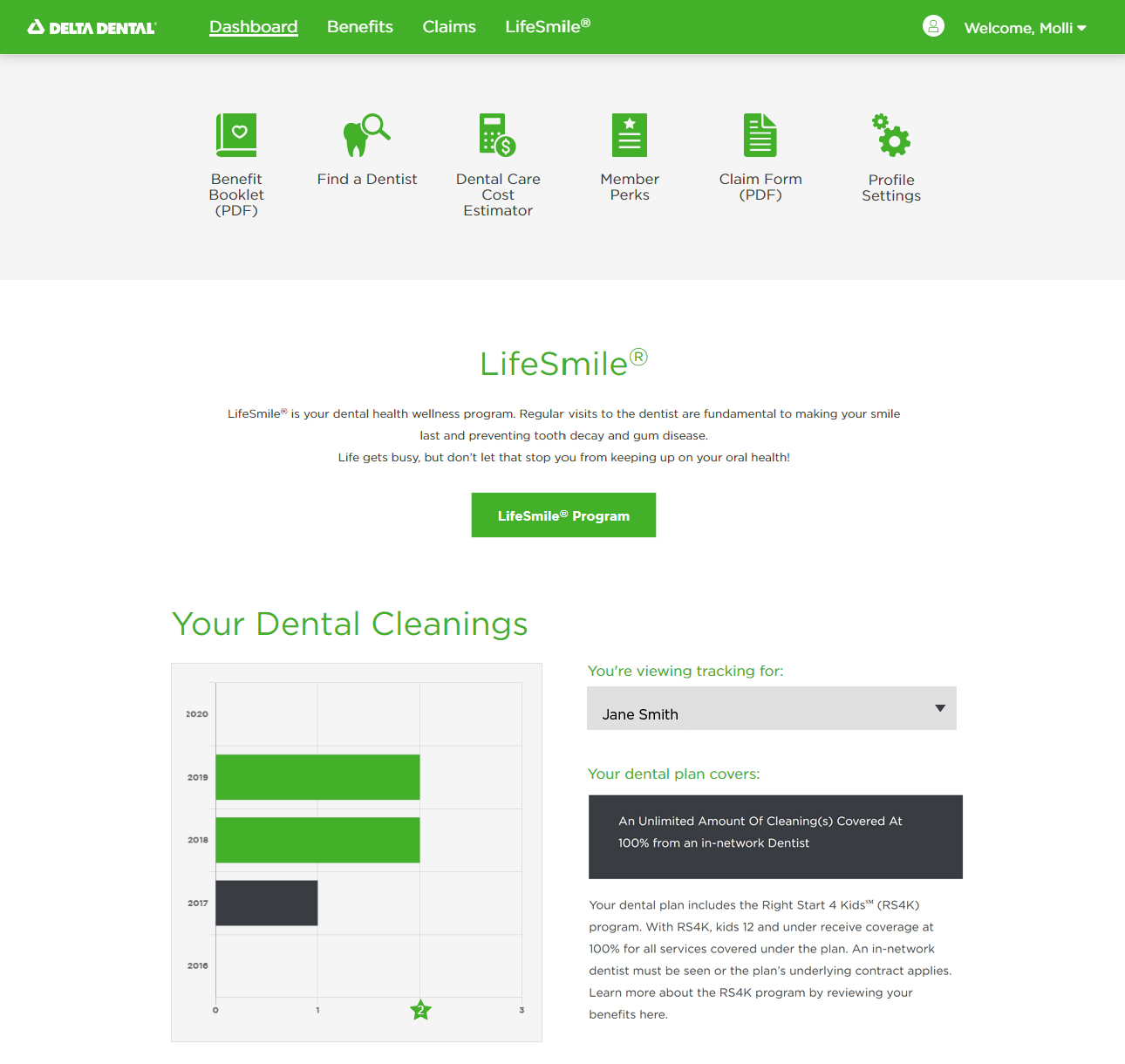 (Easy to understand benefits)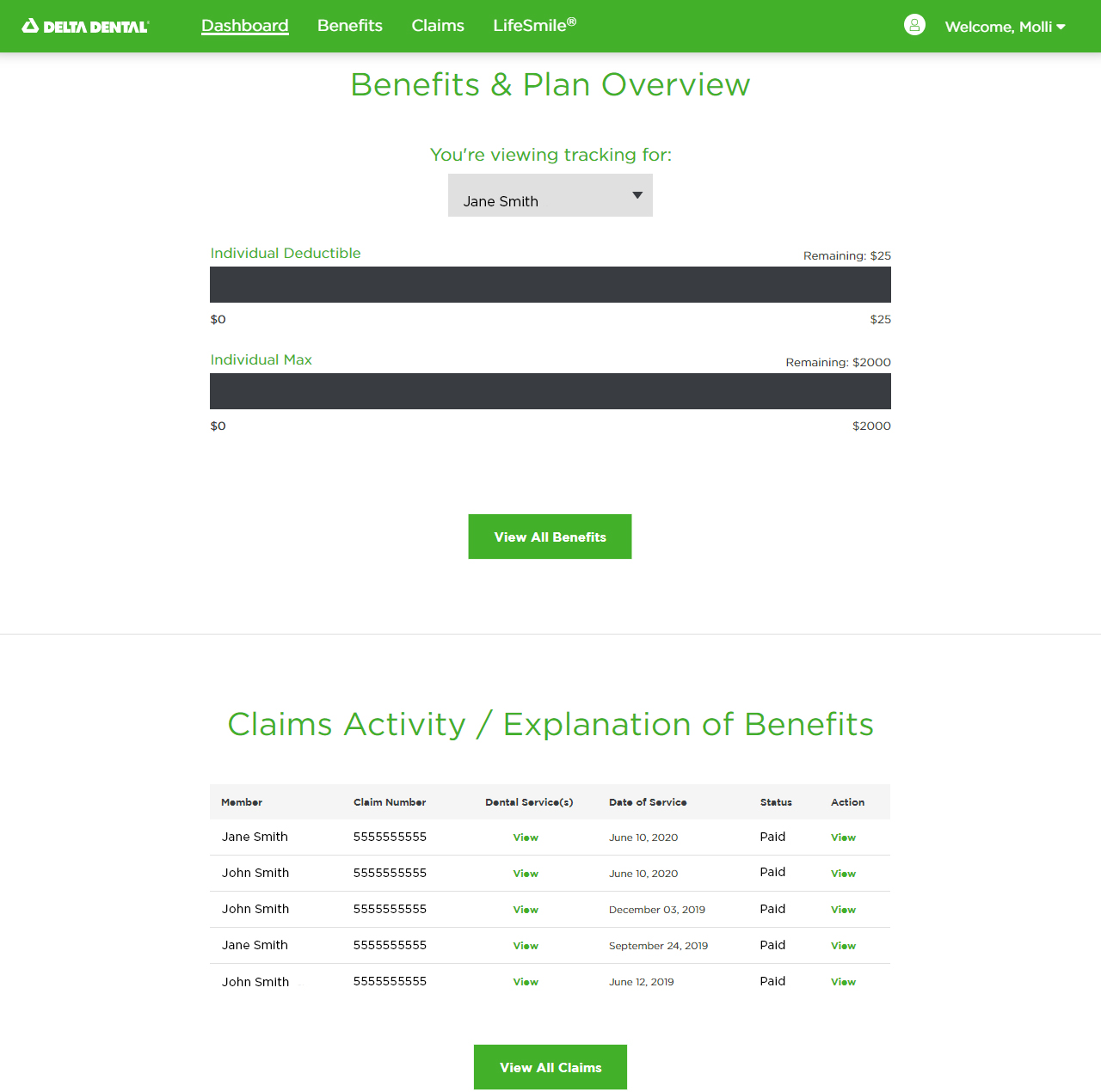 Introducing Inovation Spotlights!
We've heard and appreciate your feedback on ways we can improve the Provider experience with Delta Dental of Kansas (DDKS). We have launched this Provider Innovation Spotlight Newsletter to keep you informed on new innovations that impact and improve you and your patients' interactions with us.
Have an Innovation idea?
If you have an Innovation Idea that you'd like to share with us, click here to send us an email!